Overview
TCP models are Storage tanks for large quantities of water or chemical products. Built from HDPE sheets by welding and extrusion procedures are compatible with most part of commercial chemical products and for that an additional value on conception and erection of water treatment plants and management of large quantities of chemical.
The cylindrical roof conception permit manufacture large diameters tanks with correspondent high content volumes more than 30 m3 depending the product characteristics and physical operation conditions.
Optionally can be requested internal roof reinforcements to support heavy parts like mixers on the top, avoiding long term deformations. Retention bunds available, with or without rain cover, inspection hatchs and ruptures detector sensors with transmiter signals.
Design by our technical experts assisted by dedicated software all tanks are calculated with one single vertical section respecting all safety factors and manufacturing procedures following the German norm DVS2005, conferring high robust final product allowing the vertical walls support refilling lines, dosing pumps cabinets, overflow pipes, indirect levels or ladders.
All TCI units are "tailor made" manufacture and for that all data showed in the tables is just an indication follow the best compromise cost per m3 attempt to maximum efficiency for raw materials, otherwise is possible study others volumes, dimensions and configurations. Top man hole, hydraulic connections (position and dimensions), optional level and other accessories as costumer convenience
Range of tanks normally build in HDPE but available in other materials as process requests or costumer exigencies.
Free selectable diameter/high configuration available with our engineering department to cover the most exigent specifications.
Large type of lids, connections, bunds, levels and other possible accessories are available and can be installed as project specifications.
Details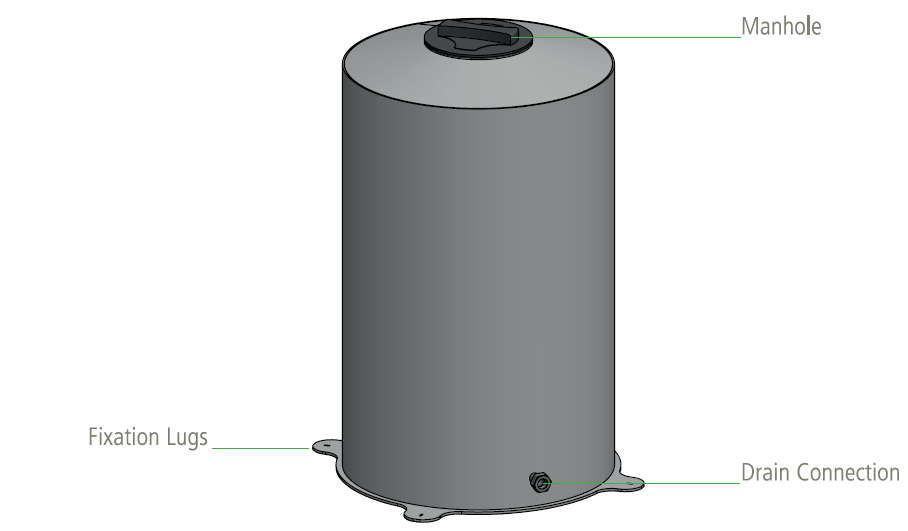 Technical specifications

Download
This content is restricted to site members. If you are an existing user, please log in.
New users may register.