Overview
BL models are complete systems built to diluting liquid chemicals with water in batch mode and adjustable variable concentrations ratio 1:10, suitable for liquids that is possible dosing with standard peristaltic or diaphragm pump and chemically compatible.
Built as skid principles where all components are connected and tested make it easy electrical and hydraulic installation saving time and money. Easy maintenance and operation procedures make them ideal systems used batch dilution process.
The level of available solution is controlled by an ultrasonic probe on the outside of the tank, which allows the low level to start the reset process by opening the solenoid valve and when it reaches the maximum level, stop the inflow of dilution water.
The batch preparation volume can thus be controlled by the minimum level and the maximum level adjusted by us at the time of delivery.
Three-phase electrical panel (3 phases, 1 neutral and earth) with Siemens automaton.
Agitator installed with Siemens 150 rpm gearmotor and transmission by removable coupling, 45 ° flat tetrapá shaft and propeller made of 316 stainless steel.
Peristaltic dosing pump with high suction capacity and dosing accuracy of motor-driven and frequency inverter controlled or membrane and pulse solenoid pumps.
Optionally, improvements can be made to the system with additional costs, such as double deck and double propeller, level detector in metering pump, three-phase neutral supply, discharge and transhipment line in PVC, main tank and / or PP piping.
Details Technical specifications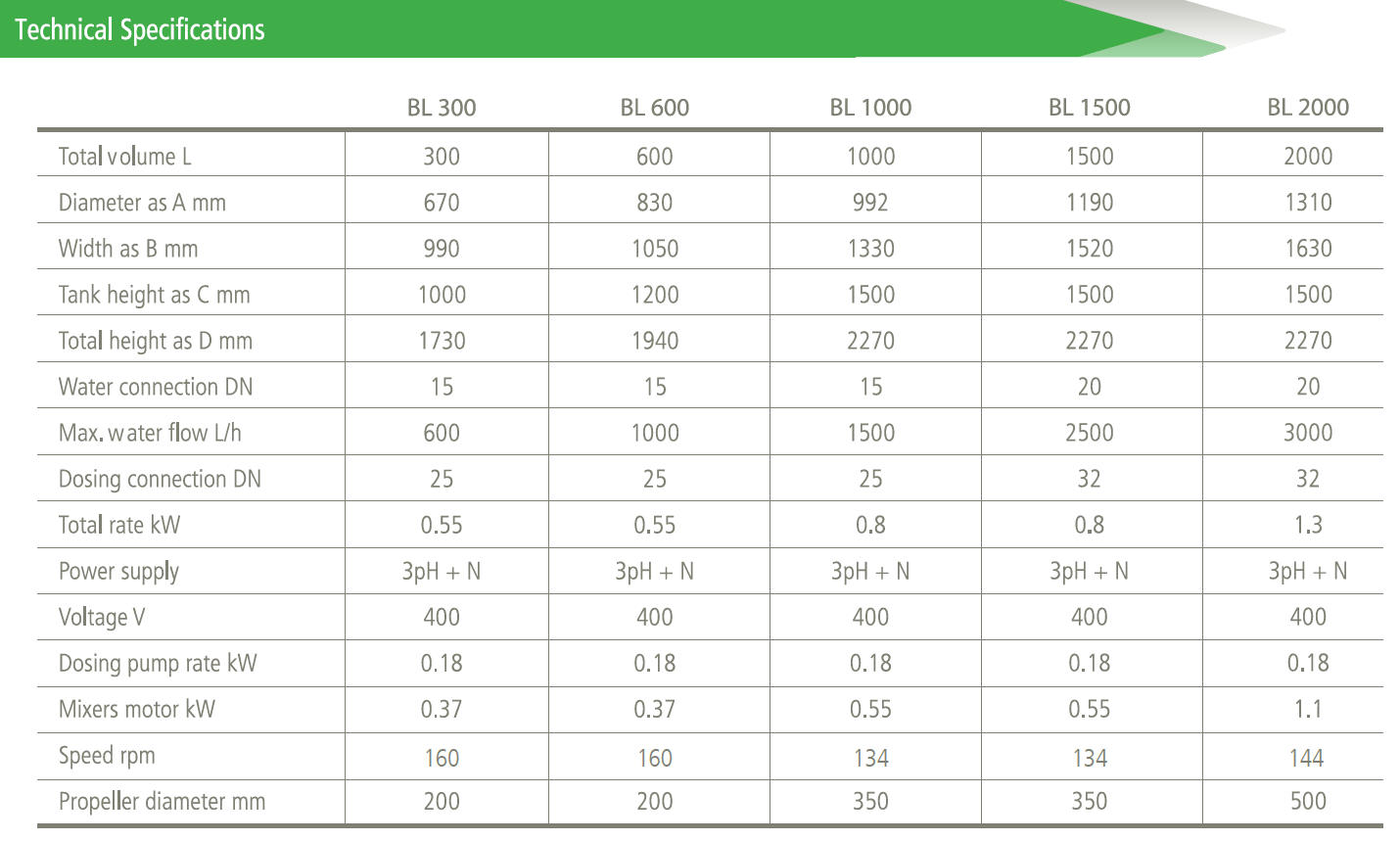 Download
This content is restricted to site members. If you are an existing user, please log in.
New users may register.