Overview
They are pre-assembled structures for easy commissioning, may have one or more pumps, with one or two dosing points, calibration pot to ensure a controlled dosage thus obtaining greater yields of the process.
As main applications we must mention the treatment of waste water and industrial, paper industries, petrochemical industries, etc.
Skids are structures in high density polyethylene (PEHD) for the placement of pipings and all the components involved in the dosing system, such as safety valves, back pressure valves, check valves, manual valves, pressure gauges, pulsation dampers, calibration pots and dosing pumps units that can go from 1 l/h to 2 m3/h, from electromagnetic pumps to motor pumps, progressive cavity pumps, peristaltic pumps, centrifugal pumps, among others.
The type of material to be considered in each component is selected depending on the type of product and the working pressure of the system, it may be polypropylene (PP), polyvinyl chloride (PVC), polyvinylidene fluoride (PVDF) or stainless steel (316SS).
Its construction may be in PE100 or PP and may include shelves for placement of dosing pumps, acrylic doors or sliding doors, hand-held or without handles, bunds to prevent possible spills that may occur during the dosing and a threaded outlet suitable for each dimension.
Details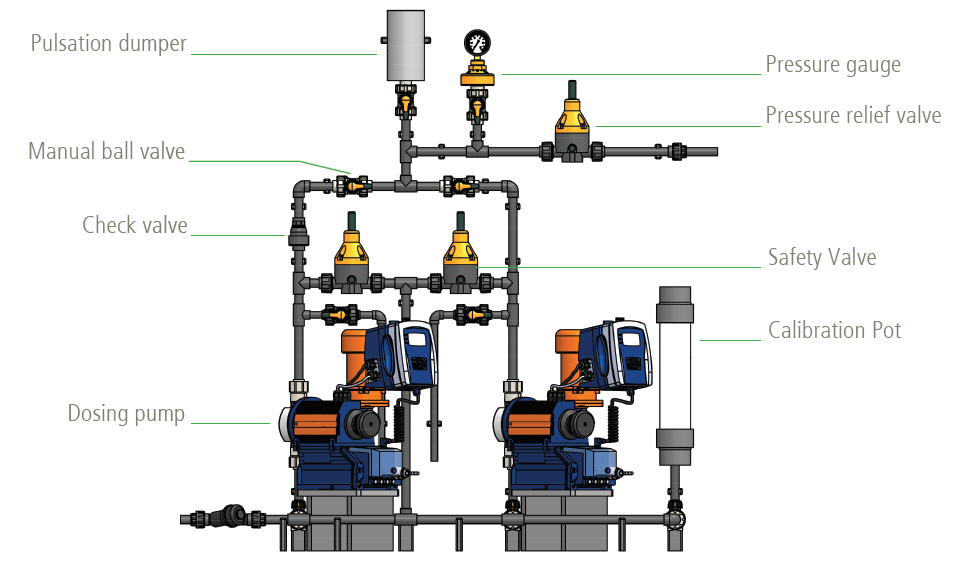 Technical specifications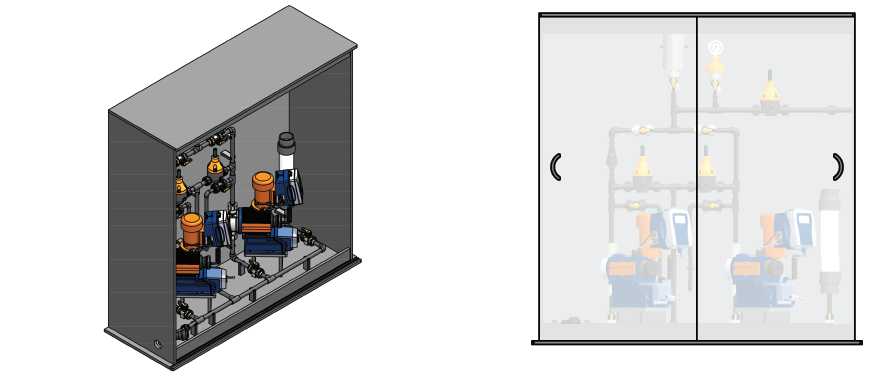 Download
This content is restricted to site members. If you are an existing user, please log in.
New users may register.